The frame of my trailer is in good condition, phew! Some areas have a little more rust but nothing terrible, none of the support areas are affected badly or have holes. I've run a wire brush over all areas and have brushed away the remains of loose rust and dust. Corroseal is amazing so I have been applying that starting from the back of the trailer.


Using a brush for the underside has been a bit difficult but I was out of small rollers and didn't feel like driving out to buy some. It's been fun using a mirror or standing upside down at times to get the underside covered. So the rust is converted, encapsulated and protected from further rusting. Yippee! Love this stuff!
Our next step is to install the new flooring into the grooves. After much research I've come to some conclusions:


*
Rumber
flooring would be ideal but needs extra bracing to be added to most trailer floors. Once that is installed and the rumber is in you simple just clean out the floors, it's pretty low maintenance and doesn't rot like wood. It usually lasts a really long time too. The price is WAY high for me right now so it's a no go....
*Oak or hardwood that is pressure treated or even if it's not would be the next best thing. Try finding that in Colorado and try finding it at a decent price! No luck here.
*Most trailer shops and trailer builders now use pressure treated wood for their floors unless they use the aluminum tongue in groove floor with
Rumber
or some other rubber top surface. Pressure treated wood is often Southern Yellow Pine, Fir or Spruce. People I know that have recently done floors have used this wood as well with great results. This is the option I'll be going for.
The last bit of Corroseal added, it's still wet and you can see that it's a
thin white material. This is NOT paint.
The chemicals used in pressure treatments slow decay, and usually prevent bugs. They do need to be handled carefully, meaning wash your hands before eating after handling, wear a mask when cutting etc. It's safe to use with horse trailers especially since matts will be on top of the wood. I wouldn't feed a horse directly on top of the wood since I'm extra cautious in that sense but I don't intend to since it's a trailer. Hay nets will be used and fallen pieces will land on the matts anyways.
I've looked at Lowes, Home Depot and one lumber yard determining what types of treated wood each carries. I've found a good wood at the lumber yard;
All Weather Wood
This is safe to use with metal contact so I don't have to worry about adding additonal protection elements to my frame. There should be no acceleration of rust from a reaction with the wood preservative since this type does not have
A

lkaline Copper Quaternary (ACQ), Copper Azole (CA) or the Micronized Copper Quaternary (MCQ).

So here is some information from the company about my particular 2 x 8's:
The developers of Wolmanized® pressure–treated wood, acknowledged Leaders in wood preservation, now introduce their Latest breakthrough: a Long-sought Low-impact preservative providing Lasting resistance to termites and fungal decay that's backed by a Lifetime limited warranty. The result is Wolmanized® L³ Outdoor® wood, the first decking product protected by a nonmetallic, carbon-based solution. This wood is intended for out-of-ground use only.
I would suggest anyone using any
pressure treated wood
find the exact information from the company to determine if there are addition steps you need to take to protect your metal. Some pressure treated wood should not sit in direct contact with naked steel or aluminum. The chemicals
A
lkaline Copper Quaternary (ACQ), Copper Azole (CA) or the Micronized Copper Quaternary (MCQ)
can leach into the metal and cause accelerated corrosion. Also for those that bolt their floors since they don't have the floor channel design, use galvanized steel or some sort of coated fasteners. Where ever you buy the wood the company should be able to provide you the MSDS (material safety data sheet) and information about the products used to pressure treat the wood. Never burn or chip the remnants of pressure treated wood after a trailer install. Disposal in the landfill is recommended.
The floor channel/groove in which the wood will be installed
If you can't find pressure treated wood that is safe to have direct contact with the metal I would suggest adding protection to the horse trailer supports. Various people on forums have used flashing tape often used in house window installations. For my application I was worried this would make my narrow floor channel even harder to work with but luckily since I found the pressure treated wood that is NOT corrosive to certain metals I don't have to figure that part out!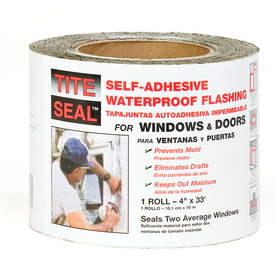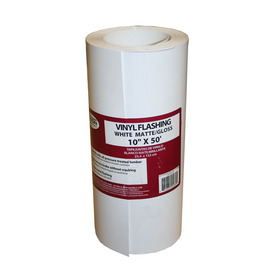 I research things to death and my hubby has been saying that I over think things. Honestly in this case I don't think I do. Some pressure treated would can corrode metal at a faster rate and I don't need my floor supports going before the boards do. I want a secure trailer, nothing wrong with gathering as much information as you can! He's used to me and just lets me do what I need, if he won't listen I just remind him of all the times I was right about things and he then concedes. LOL.
More to come on the installation of the boards!