It's been a while since I posted. It's been a while since I've ridden. Things have just been adding up at home with other critters needing attention, the lawn needing mowing (but too much rain to get out and do it!). I get off work in time for the rains to start. Lately we've had a bit of a break lately with the rain, I did spend one evening from 7pm to midnight in the EOC with potential flash flooding in Manitou but luckily nothing major happened over the burn scar. The roads around Dani were closed that night and I saw film of water rushing through the driveway. It was even worse then the video I'd shown here!
Dani's stall and one other were pretty dry but the others had big puddles in them. Not sure where the water was leaking in from but I'm glad Dani is in a dry stall!
I've been really missing my husband whose traveling makes it harder on me taking care of everything at home. If I lived alone I wouldn't have a house this size, it's only 1800 square feet but with all the critters dragging dirt in it get dirty very quickly.
On craigslist I found a great deal on rubber stall matts. Most had little holes but I didn't care, they are big 4 x 6 matts!! I'm using them just where Dani eats so there is less chance of her ingesting sand and dirt. Granted horses graze on grass that grows in dirt and sandy dirt around here. But I figure the matts and the sand clear are my preventive measures.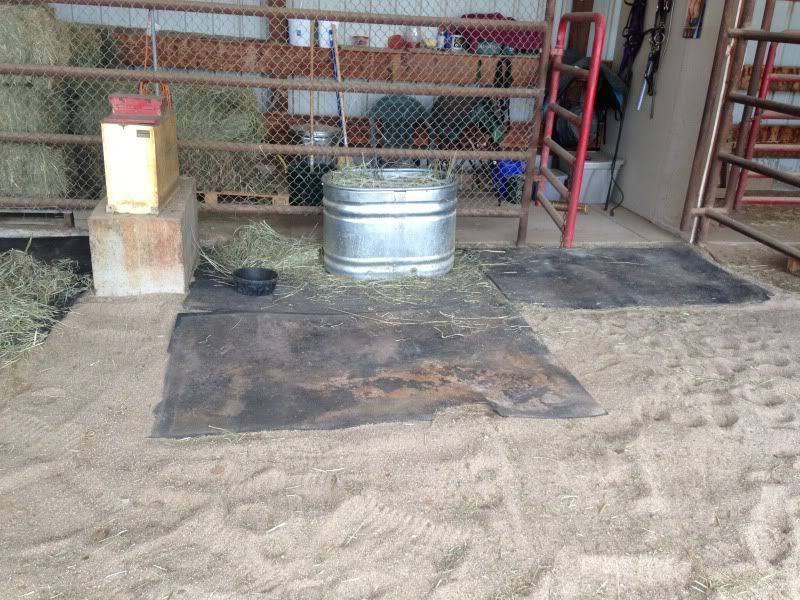 I've also been scoping out hay, I purchased 10 bales of heavy 65-70 lb brome in Franktown for $11.75. It's decent hay but had twigs and odd things in it. Dani doesn't care she eats around it all and doesn't leave a stem untouched. I just pick out the bits before her next feeding but prefer to find a better hay. Again, sticks and other objects are found in pastures too. I found a great deal with a club member who purchased some hay $8 for 65-70 lbs but there doesn't seem to be the interest to get a full truck load, so me needing only 100 bales is having a hard time with that....bummer it's good looking hay! I guess it's late in the game. Earlier this summer we were all ready to buy a truck load because one gal in the club had found this great deal and great hay. The next load went to another club member and it turns out the guys were not good dealers...it was bad hay so they rejected it and the rest of us for the next load backed out too. I think everyone went in on their own. Next year will be better. We can get the hay committee in full swing. We didn't get the KCRC board approval until July!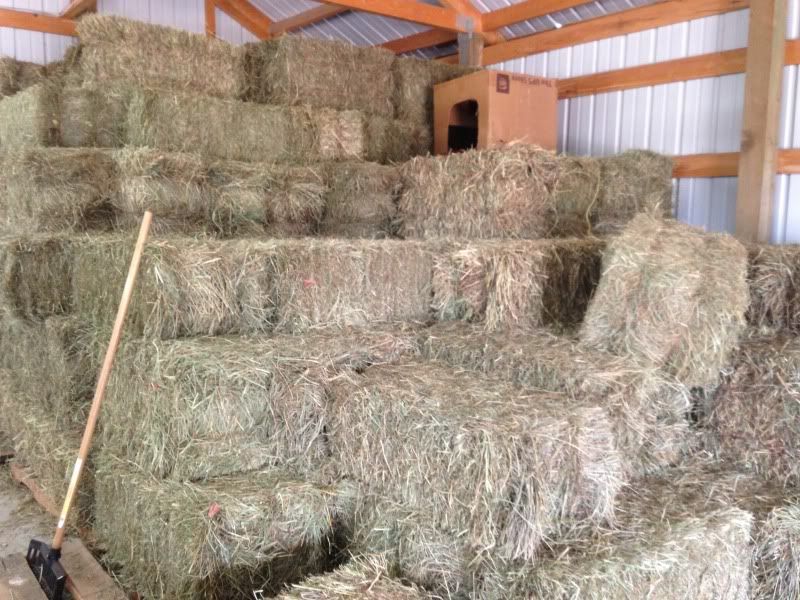 I'll be buying hay from a local charity, the
Colorado Horsecare Foodbank
. They are getting nice small bales 65lbs from Grand Junction. I'll make a post about this soon. It's an awesome group and I really want to support them since they will charge a little less than feed stores but still enough to "make money" so they can then purchase hay so it's available for horse owners in need. I'll take pictures of our future hay day, I'll be glad to have my hay for the year stored and done with!
I've done more ground work with Dani. She's doing great, really getting used to the whipping of the ground which desensitizes her to movement and sound. I have poor videos of it and will have to redo them and post. She throws her head up at first but then realizes oh yeah, this isn't scary. I know someday she will be a great trail horse. With my hay almost purchased my next step is saving for that trailer I need and want!
I will be better about posting soon but at least Dani is doing well though the flies are really starting to come out in force!! Grrrrr!